Yes folks, it's back! Not since 2018 have we ventured (officially) into God's Own Country (or county? Or both?) to climb on The Best Crag In The World (what do you mean you don't know? Almscliff, obviously!)
Don yer flat 'ats and rev up yer whippets, it is time to sign up for The Yorkshire Meet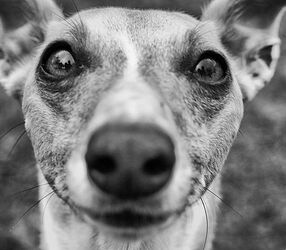 This whippet can climb E3 which is 'arder than you southern lot
Ahem, sorry, that should be…
T'Yorksheer Meet tha knaws!
With a wealth of opportunities to climb on the finest crags in the world such as Almscliff, Almscliff and Almscliff…oh alright then…
In the gloriously blessed lands north of Leeds we also have:
Eastby Rocks, small but pleasant with good lower grade routes
Caley, some very good bouldering
Ilkley, lots of good routes in the shady quarry if it's very hot
The Chevin, also a small selection of good routes if hot
Rylstone, out on the moors and one I'd like to visit in order to humiliate myself on Monument Crack
Brimham, where you will get lost in a world of slopey things
However if you've not been to Almscliff before you really should, most routes contain jamming and crack climbing but not quite all and there's many a 3 star classic from HVD to E3 plus the walk-in is quite short and the cows are friendly.
Spreadsheet below ready for names, once I have an idea of numbers a campsite will be booked.
The Food Problem
Irritatingly the current Covid restrictions have now been extended to the Monday after this meet, so we won't be able to go to the pub in groups larger than 6 (someone correct me if I'm wrong). This means we can:
Book more than one table for groups of up to 6 or just book outside tables
Get a takeaway, Yorkshire being the home of proper fish'n'chips
Cook on the campsite, which means everyone can drink because jamming cracks with a hangover are way more fun
I've added a column in the spreadsheet for preferences and we can plan accordingly…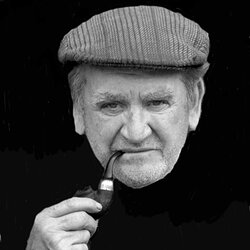 This Yorkshireman will be delighted to see all you southern softies at his crag