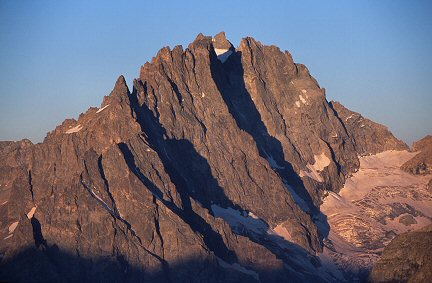 This is the club trip of the year with something for everyone. Now is the time to get organising the party and booking transport. I have had a few solid expressions of interest. If you're thinking of coming along, reply to this thread.
Exact flights will be sorted once I know who's in and any limitations on availability etc. Looking to fly to Turin and hire cars from there. We'll be camping at Ailefroide.
From the campsite there's lots of granite multi-pitch sport within easy reach (from 5 mins walk in). Thinking of warming up on some of these routes then progressing to some summer alpinism: maybe spending a night or two in alpine huts.
The following website was some good info on routes.
http://www.gdargaud.net/Climbing/Ecrins.html
This trip will suit anyone with an interest in climbing. There's a range of activities to suit all. Reply here with your expressions of interest, questions, anecdotes, blah blah.