In the great NLMC tradition of weekend ice climbing trips, and because quite a few people seemed interested at the Christmas meet, I thought I'd write a little about the Tatras (Polish and probably Slovak) and suggest going there on a weekend trip weekends.
I can bring along some Topos / Guides and maps to the pub meet if anyone's interested.
Program like
Friday 18:00 Flight from London get to a refuge or more likely somewhere down in the valley
Saturday - Shorter climbs
Sunday - Something more fun ; start early
Monday 06:10 Plane -> London - work for about 10
Objectives could include
Is anyone interested in this kind of thing?
Need some understanding of avalanches
Ability to ski-mountaineer is a major bonus
I'm thinking of going for one weekend in Jan and one in Feb or late March probably.
Some photos from ski-touring the week before last and some climbing ones from earlier to encourage everyone:
western Tatras from Kasprowy: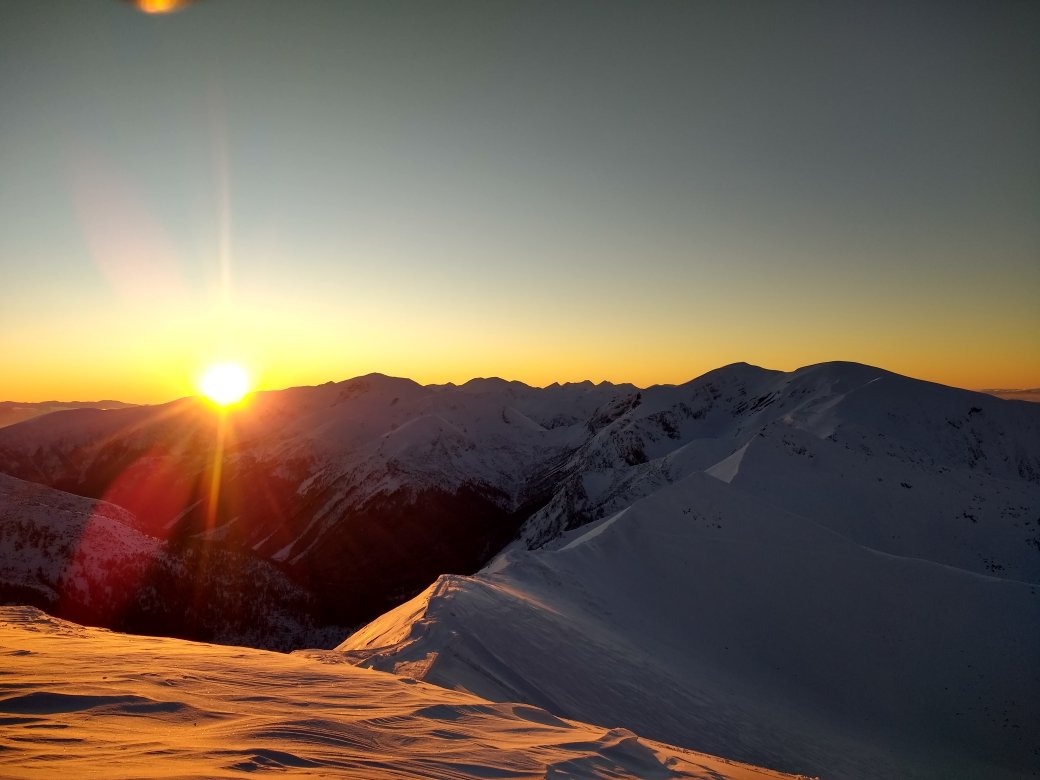 High Tatras (Cybryna, Rysy, Gerlach and others) from Zawrat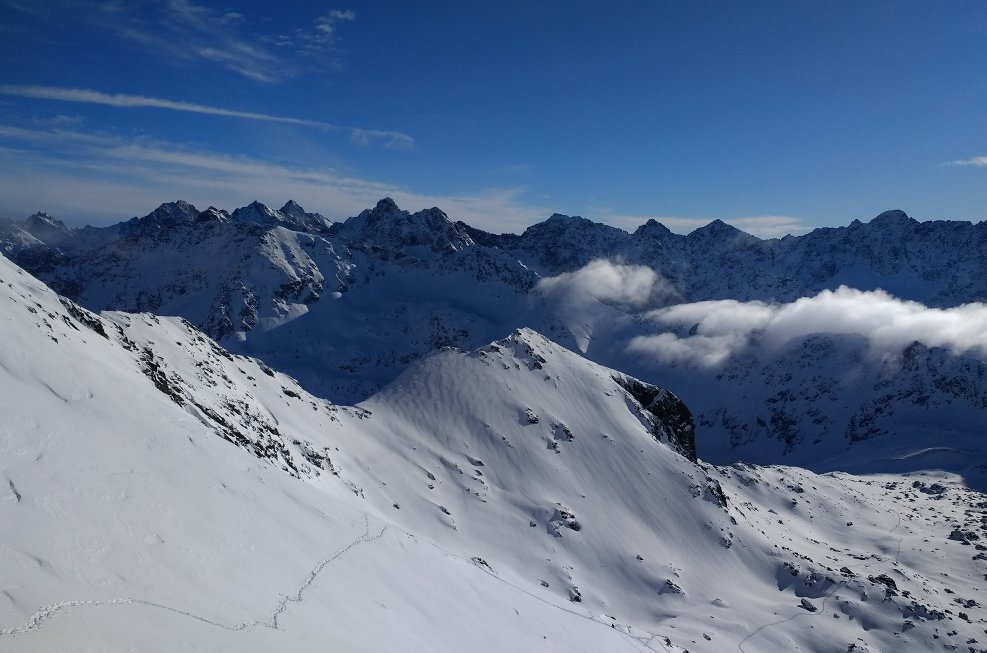 Into Poland from Zawrat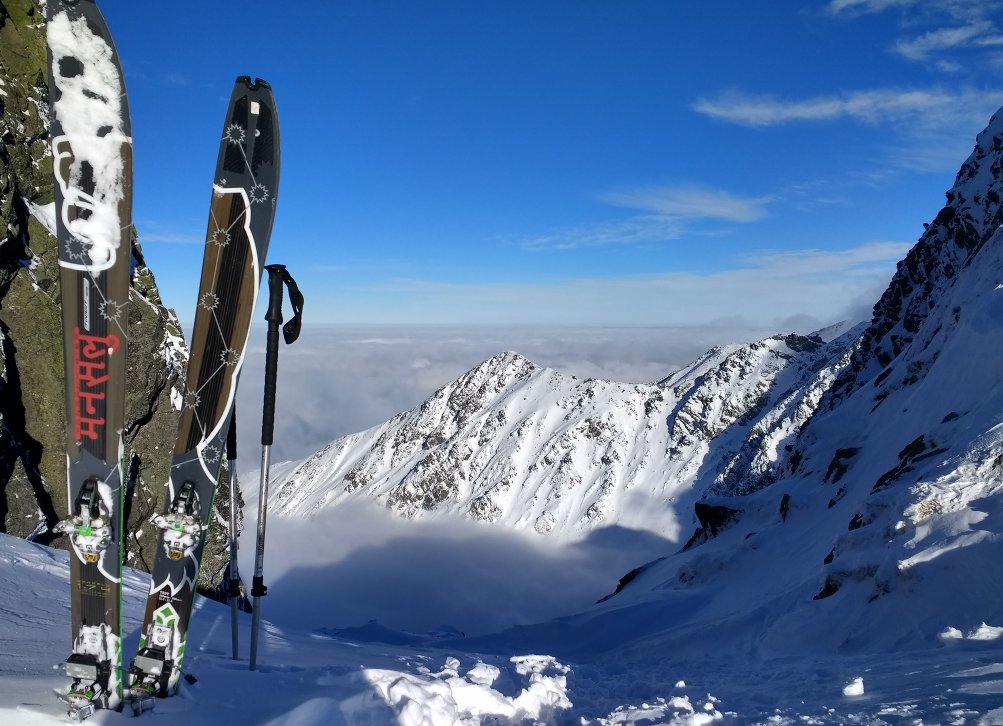 summit of Gerlach looking into Poland (I think the highest peak on the left is Rysy)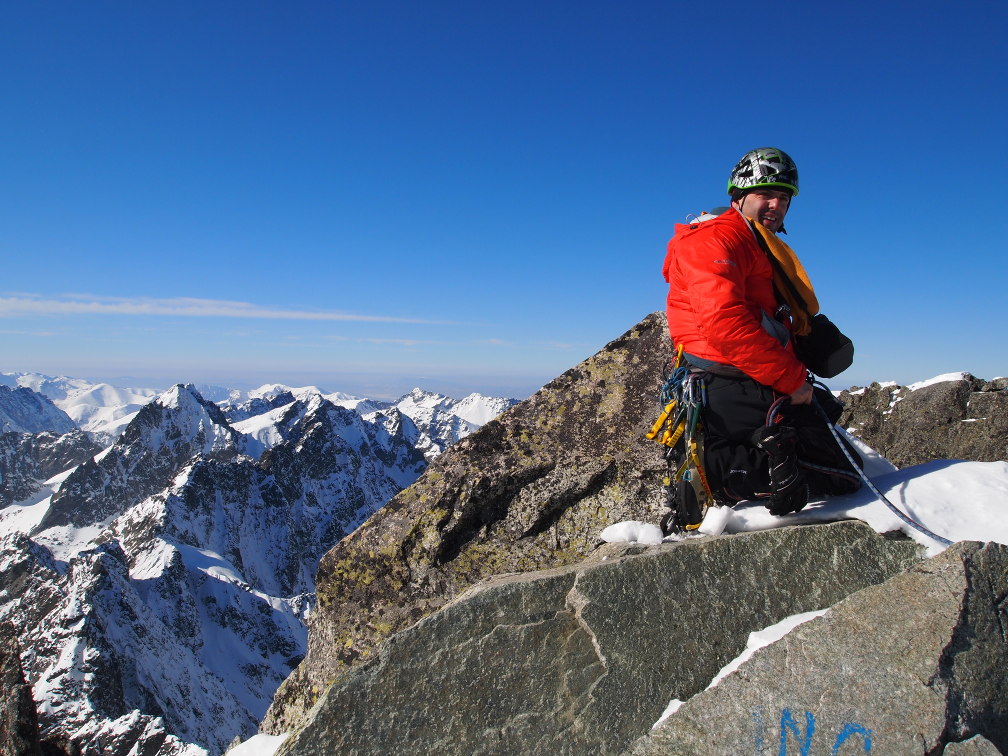 ice climb in Slovakia ; I think opposite Gerlach.