Hello
I was having a bit of a tidy-up of the car this weekend and came across these guides: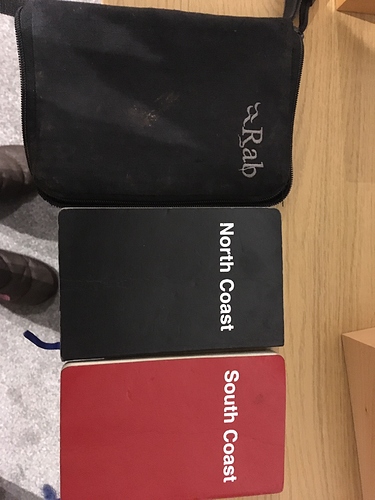 They've been hidden under the driver's seat since the Devon meet. And the owner hasn't written their name in them - but has climbed with James Marshal and Iain Sharpe…
Please let me know if they belong to you. I'm going to the Christmas Curry this Wednesday, so happy to bring them along.
Cheers
Manchi