Add your name below if you're going. If we get to 10, I'll do a group purchase at £4 per head.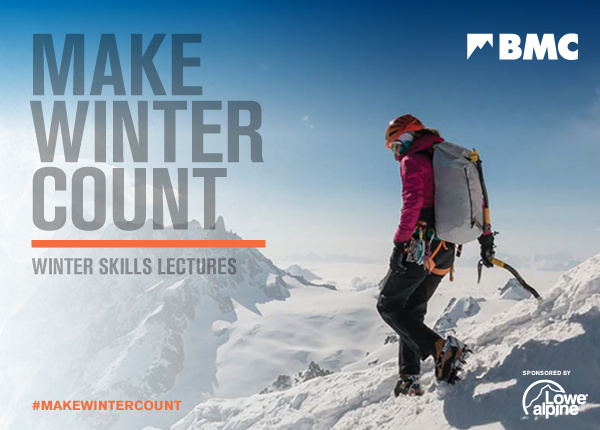 #MakeWinterCount and get tooled up with all the skills at one of our winter lectures this November. Tickets now on sale!
Who can go? The Winter Lectures are brilliant for anybody that wants to learn more about winter mountaineering skills. You'll go from bumbling about to striding speedily with confidence to the summit after you've gained all the knowledge from expert Winter Mountaineering Instructors Sam Leary and Mick Jones.
What's more, there'll be loads of goodies up for grabs in the free prize draw to tool you up!
So what skills will you learn about? Everything the new winter adventurer could possibly need, including:
Equipment and clothing
Navigation
Footwork
Route planning
Avalanche awareness
Climbing
And much more!
Tickets are now on sale!
Tickets cost £6 for BMC members and £8 non-members. There's a group discount: £4 when purchasing 10 or more tickets.